X-RAY DIFFRACTION (XRD) FOR ELECTRONICS
DETERMINE THE THREE DIMENSIONAL STRUCTURE OF MATTER
X-ray diffraction (XRD) is one of the most important non-destructive tools for the analysis of atomic level 'structure' within all types of solid state materials, whether they be crystalline, meso-phase or amorphous.
From early discovery through R&D and manufacturing, XRD is an indispensable method for materials characterization and quality control.
Rigaku has developed a range of X-ray diffractometers, in cooperation with academic and industrial users, which provide the most technically advanced, versatile, and cost-effective diffraction solutions available today.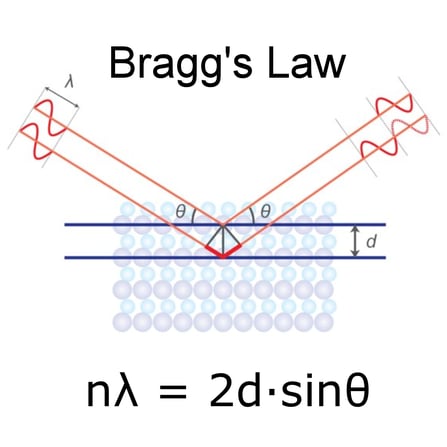 X-RAY DIFFRACTION (XRD)
What is X-ray Diffraction?? X-ray diffraction measures the three-dimensional structure of a sample arising from the physical arrangement of atoms and molecules. Whether the structure is non-crystalline, meso-phase or crystalline, diffraction measurements will give a unique fingerprint of the 3D atomic structure that can be used for identification, quantitation, and modeling materials properties. Advances in instrument performance and new analytical methodologies have maintained XRD as the analytical technique of choice for non-destructive materials characterization.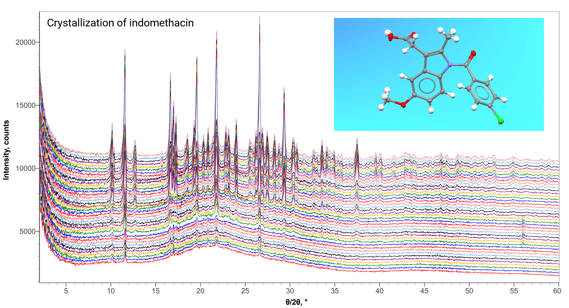 LATTICE PARAMETER EVALUATION FOR MONOCRYSTAL SUBSTRATE AND EPITAXIAL FILMS
An example of the use of X-ray diffraction for advanced materials characterization and modeling is the determination of crystal orientation and lattice parameters of epitaxial films used for semiconductor devices. Independent evaluation of each of the parameters can be achieved by utilizing reciprocal space mapping (RSM). For example, the q-axis coordinates of the diffraction peaks in reciprocal space are directly related to the absolute lattice parameters. Combining reciprocal space coordinates with the Miller indices of the observed reflections allows determination of crystal lattice parameters even for strained films and compound materials. The SmartLab studio II software supports a wide range of advanced analytical capabilities including lattice parameter determination from reciprocal space maps.